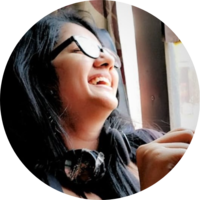 Hello! I'm Kajal
Adventurer, Traveller & Writer
Taking on the World, One City at a Time
Hi, I am Kajal. A 24-year-old who wants to live each day like the last, who wants the last line of her biography to say 'Zindagi se behad pyaar tha use, aur khud se, zindagi se bhi zyada', whose savings are zero at the end of the month because she spends all her money on traveling and doesn't miss a chance to do it. People who know me call me as crazy as the 'Heer of Rockstar' or 'Geet of Jab We Met' (at least for the first half of the movie).
I don't remember the day I realized that travel is bliss, but to date, my opinion has never changed. I travel not to escape life, but for life not to escape me.
Travelling is like my part-time life; The 'other real me'. Considering the generation, we are in, a corporate job does take my time, but I still save enough peanuts to trek like a hippie in the mountains, live like a queen in the countries abroad, and walk on beaches like time has stopped. But one thing I don't do is miss a chance to travel. Even if all I have is two days, it becomes my next experience. I even joined my first job a month late just to tick another destination off, of my travel list. I want the world to realize that you do not need to give up everything to travel, but you do need to travel, otherwise, you are going to miss creating memories for a lifetime. At least for a while, be wild?
The feeling of being alone on a trip, of meeting new people and becoming friends for life long, of visiting a completely new city for work and meeting friends there which you made on your earlier trips, of exploring different cities, encountering contrasting cultures and traditions, tasting some amazing food, and meeting new people; the warmth from the chill of lying in the snow like there is no tomorrow, of booking no return tickets until the very end of the trip, of exploring your own city as you have never done before; the adventure, the thrill, the roller coaster of emotions, everything feels new for every mountain I climb, and every valley I stroll. Trust me, if you are not traveling, you are missing A LOT.
The mere purpose of this blog is to inspire you to travel more, to make you understand its importance in your life. Read my stories, look at how I grew up from being a Daddy's little girl, to well, a bold and independent girl with vivid stories and experiences.
I would also urge you, to contact me without any hesitation if there's anything you want to know or understand, and not just regarding the destination but also how to tackle things like safety, society norms, finances, and work. Basically, for understanding how to travel by not compromising on anything else.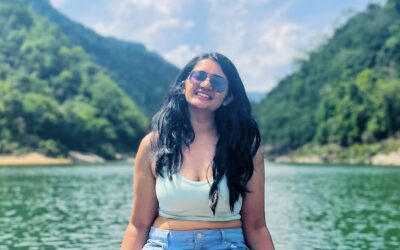 Spectacled yet with a vision that was unmatched, Bespeckled but with a radiant shine in an unassuming clad, Tired but with an enthusiasm to fix every curve that makes you look sad, Flawed but with a desire to spread the love that was all she ever had, She breaks...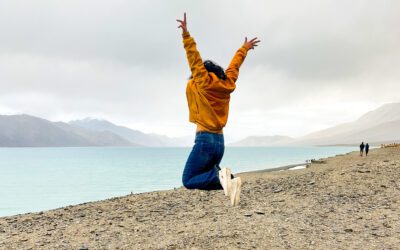 Is she really an open book, as she calls herself? Or is she a trip leader, a writer, a traveller, a friend as we know her? But who is she beneath all of these masks? What hides behind that million-dollar smile, may I ask? Who is Kajal? A happy soul as we know her...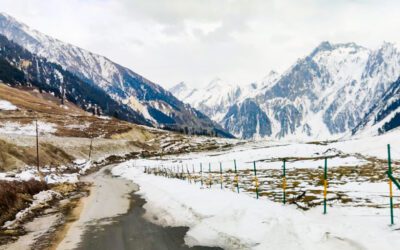 Disclaimer/Warning: Reading this blog might just make you fall in love with travelling, people and Kashmir so much, that you might end up packing your bags and leave straightaway for Kashmir…