What did you do on 14th February 2020, Valentine's Day?
I spent it at my dream college, Harvard University in the city I call my second home, Boston.
I was going to Boston to attend a conference at Harvard University, HPAIR (Harvard Project for Asian and International Relations). I had attained a full scholarship (travel, accommodation, food) to attend this conference. Excited to continue my love story (apparently a long-distance relationship) and relive my feelings, here I was on 11th February, boarding my flight to Boston. It was going to be a long flight (27 hours), and I couldn't wait to get there.
I had a ten-hour layover at Frankfurt airport. I met three wonderful people there who made my journey even more enriching and fruitful than it could have ever been. Megha, Sanchit, and Dhruv, my layover peeps, as I love to call them, became a pleasant part of my journey. Ecstatic as we all were, we started exploring the airport and ended up trying the famous German Beer at Airbrau.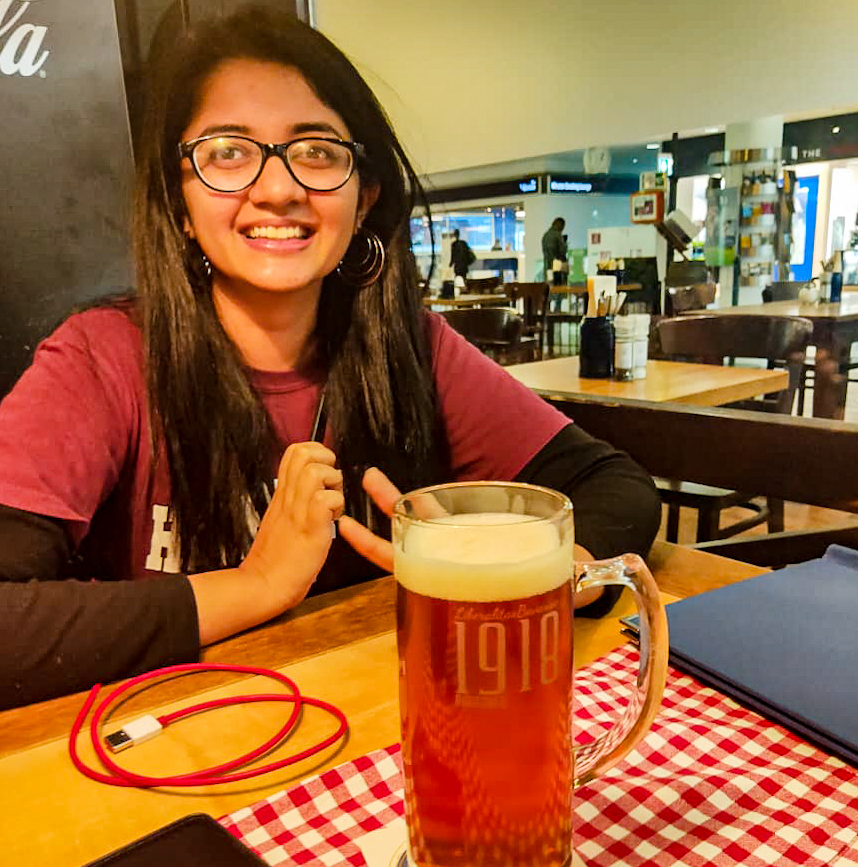 After boarding the flight, I thought a very peaceful journey lay ahead where I would get some sleep and wake up to the beautiful sites of Boston all fresh and excited. But like always, fate had some other plans in store for me. I went and sat next to Dhruv, we started watching movies and ended up discussing our bucket lists. Well, the discussion turned into a lost and found frankly. I couldn't find my phone anywhere. We looked everywhere: my seat, his seat, the washroom, the alley of the airplane! We even asked the air hostesses, but the phone had vanished into thin air!
I was worried sick. My mind fed me some awful thoughts! Would I have to cancel my New York trip? Would my parents ever send me alone after this? How would I survive the rest of the trip? What was going to happen now? Dhruv started suggesting ways out but I was too scared to think about the 'what ifs' and was still hoping that I would find it soon enough. After a few scary hours, one of the air hostesses came and handed me my phone. What a sigh of relief! It was a mid-air mini-adventure cum heart-attack!
As we landed, we went our separate ways and decided to meet again at the conference. As I boarded my bus to New York City, I was reminded of my previous adventure. Missing my bus to New York being the start of my adventurous trip last time, I was more than happy to reach way ahead of time this once. It was a short trip, intended to end the very next evening at 5 pm. The next day, as I enjoyed the splendid view of Times Square, I realized it was already past 4:30 pm. I opened Google Maps and rushed to my bus stop. Trying to walk as fast as I could with the hefty luggage that I had, the next thing I knew, it was already 4:55 and I hadn't reached there yet. Reminiscing my experience with missed buses, I darted my steps. Keeping tabs of every minute I galloped in my stilettoes in the rain, and finally reached the bus stop at 5:01, seconds before it left. Solace, alas!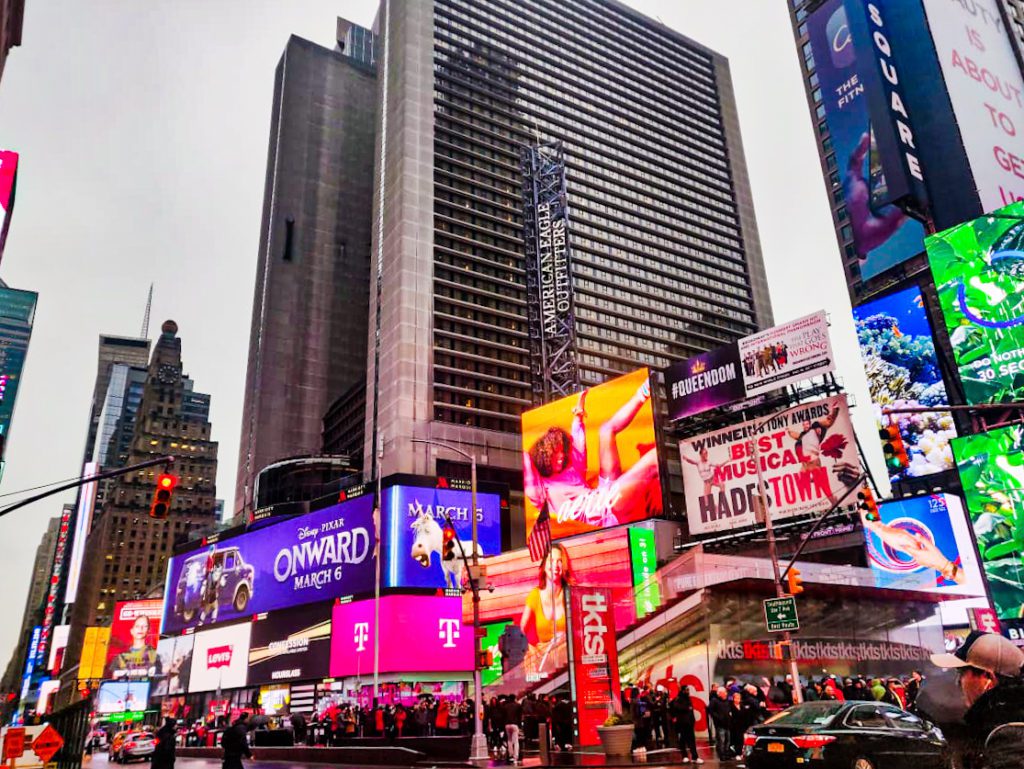 I was too tired. I hadn't closed my eyes in more than 48 hours, and yet I was high as a kite to finally visit Boston again and spend some time at Harvard attending the conference. It was 13th night, and I was excited to know what the next day had in store for me. During the bus ride, I met another pretty soul, Swaraj. We had a few interesting conversations and realized we were both visiting Boston to attend a conference at Harvard, though both attending a different conference altogether.
Reaching Boston, and getting out of that bus, I realized why my parents were so worried that I will get sick. It was so cold; I was shivering, and I couldn't even lift my hands off my face when my cab finally arrived. The temperature was at least -5 degrees Celsius, if not less! Shaking and trembling, I finally met the Director of the program, Evelyn (a charming personality), and reached my dorm. It was midnight, my Valentine's Day had begun, and it couldn't have been more special. The room I had been provided was a special guest room. It was so prepossessing, that I couldn't help gloating about it for the rest of my trip. I further met my roommate, Debolina! Debo (as I liked to call her), was so much like me. We would just laugh off the entire trip together doing all sorts of crazy things and doting the big little moments of each day.
The next day, while everybody was excited to explore Harvard, Dhruv, and I after catching up, decided to explore the city. We planned to go 40kms further to the outskirts of Boston. Initially, we were going to Ski but we ended up hiking in the blue hills. It wouldn't have been hard to assume that this trekker girl would end up going for hikes even during a conference visit. I was initially very hesitant to come so far from the city, but taking into consideration the fun we had, I can't thank Dhruv enough for convincing me to come.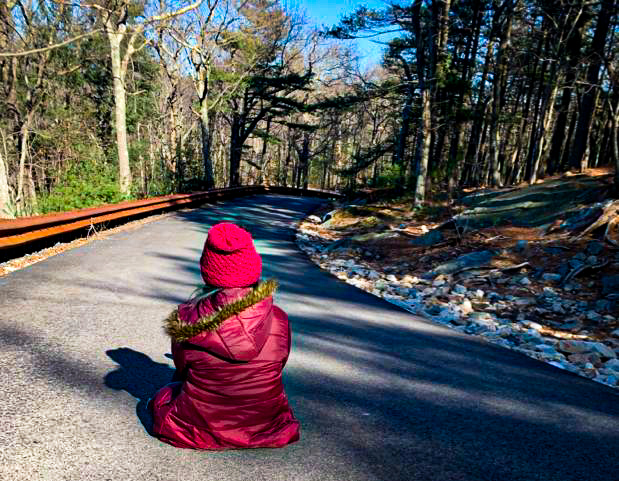 We hiked following a map and some marks on the trees like a treasure hunt game. When in between those forests, we came across a road, and we just sat in the middle of nowhere to tick my wish of sitting on a road carelessly. Such was this trip and this whimsical guy I met, both trying to fulfill my wishes like no one else.
When we finally reached the final point, we just sat at that monument look-alike place. Being a Gujju as he is, he made me eat Thepplas for lunch (which were actually very tasty). Next, we went to the Weather Observatory. My first question to the weather observer was if we will get a chance to see snow in the next few days. The answer was no, of course! Further, we went up to the top and experienced the view of the entire city, indeed so beautiful and captivating. The wind was strong, we felt cold, but we just had to experience this. Our nose was red, our hands were shaking, but the experience was so worth it. Who in their right mind would turn their back to a scenery like that!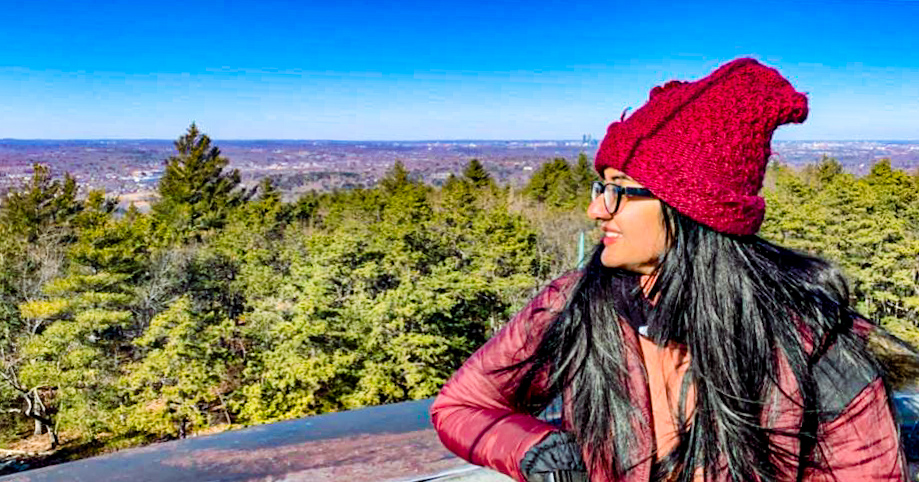 We knew we had to hurry, registrations had to be done till 5 pm and it was already 3 pm (Harvard was one hour away from where we were). Yet, next, we went to this beautiful lake, Houghton's Pond. Only if words could justify my feelings at that moment.
The purpose of my travel has never been to find peace. But the peace and serenity I felt in that moment, standing there at the shore of this lake after a long hike, away from the noise of the city, lost in my own thoughts and savoring the moment. It was spellbinding!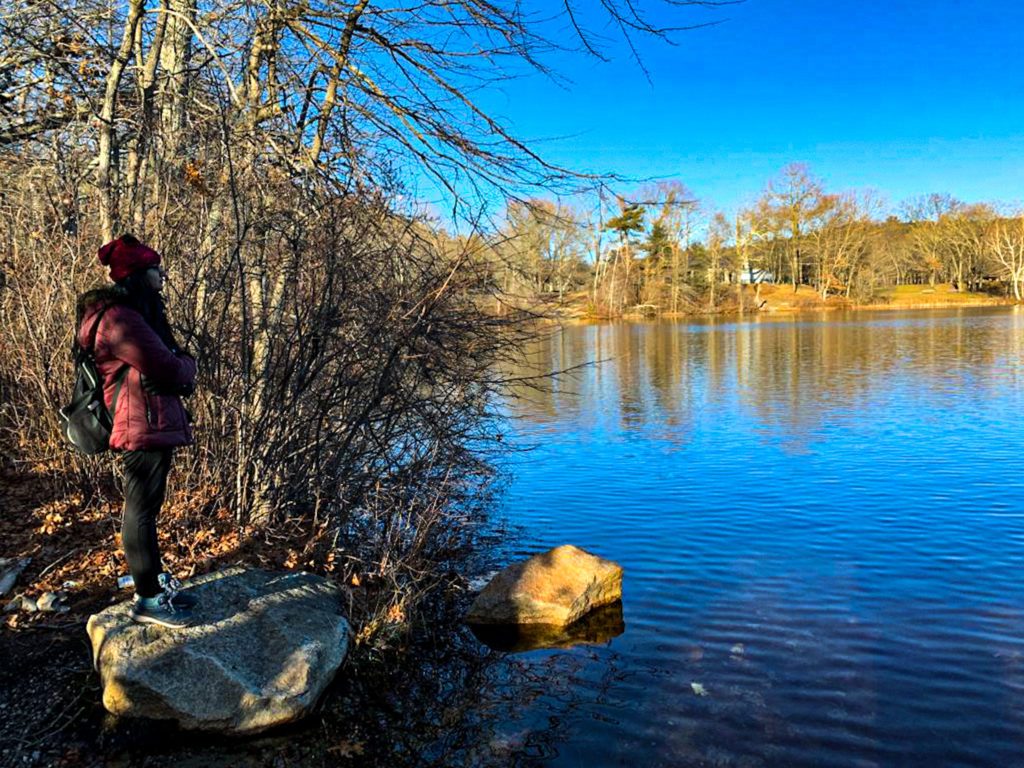 None of us wanted to leave, but attending the conference was equally important. Hence, with a heavy heart, we left, with a will to come again if time allows. We reached Harvard Square. The conference had 300 delegates, so we were going to see new faces every once in a while. As I stepped into Harvard Square, I was overwhelmed with memories and recollections of my previous rendezvous. I was reminded of all the mesmerizing moments that I had created at this very place 1.5 years ago. I reminisced how on 14th July I stepped into this place, this city for the first time and it was indeed a very jovial nostalgia.
After registering, I had a special ceremony to attend to before the Opening ceremony. We, scholars, were being hosted at a special scholar's reception. It is there I got to interact with some of the brightest minds of my age. It was there that I met, Yoel, the guy who took my scholarship interview and thus bestowed upon me the chance of being a part of this splendid conference. The reception was followed by the Opening ceremony where we got a chance to listen to some of the greatest leaders of our time who shared their knowledge and wisdom with us. A short supper was organized after the ceremony, where for the first time all the delegates were in one room and got a chance to interact with each other. I made some new friends and met some previous ones; some I had interacted with on WhatsApp and some were part of my own college. This long and tiring day finally came to an end with a visit to the Pizzeria and a goodbye by midnight.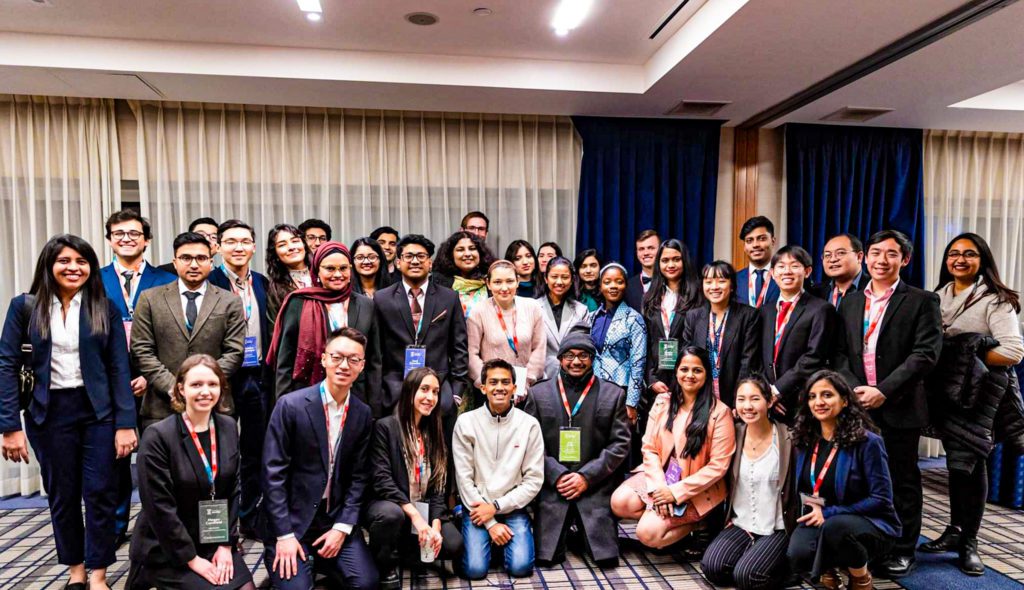 The next day, it was 15th February, we were all set to attend our first speaker session and panel discussion. To listen to the great Bill Guttentag, a double Oscar-winning drama and documentary film writer-producer-director, and Sannoy Das, a researcher at Harvard Law School specializing in international trade, was insightful and enhancing. We all had to choose a track before we came, I chose Social Policy & Justice. Based on our tracks, we had our panel discussions. I was astonished by the amount of work that our fellow leaders shared in our Social Policy & Justice Discussion and how devastating the problems were that our neighboring countries were facing in terms of the refugee crisis. It was overwhelming and heart touching to know about the work these vivid organizations were doing and I feel blessed to have been given an opportunity to be a part of these kinds of discussions which would not only help shape the future of the world but also shaped my own perspective as an individual to the amount of impact that I want to create in this world.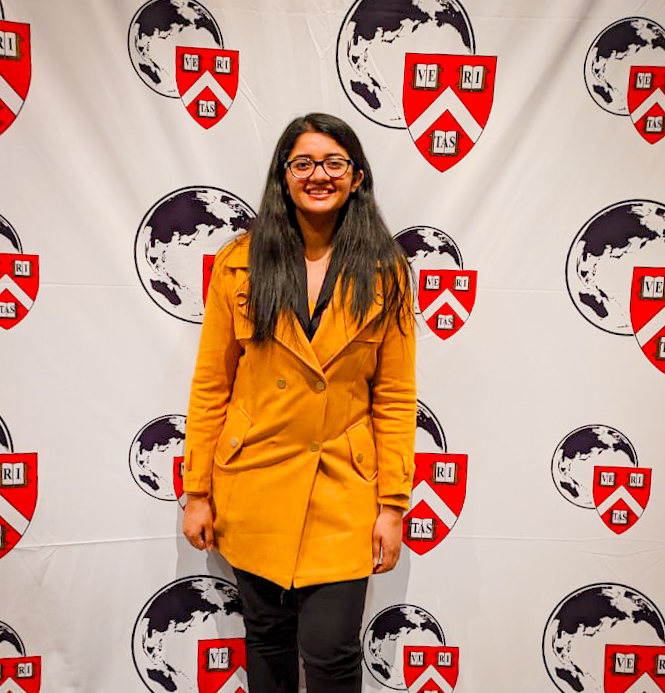 I don't know about the impact that I have created on the world yet, but I do know that I created a major impact on my bucket list by the end of this trip. The number of items that I ticked off; I could have never guessed before. Whether it was drinking the famous hot chocolate the very evening of 15th or finally experiencing drinking beer while roaming on the roads that night. There are too many stories that remain untold. To know what happened next, wait for the next part of my blog 'My Valentine's Date: Harvard University, Boston (Part 2)'.